〜 ZOZO NEXT will show four prototype titles, including domestic and overseas first releases, based on the concept of "UNVEIL THE FUTURE OF FASHION TECHNOLOGY" 〜
ZOZO NEXT, Inc. (Headquartered in Chiba City, Chiba Prefecture, Representative Director: KANAYAMA Yuki, hereinafter referred to as "ZOZO NEXT") will exhibit several prototype projects at CREATIVE INDUSTRIES EXPO of SXSW 2022, one of the world's largest technology and music and movie festivals, which gathers companies and creators in various fields, from March 13 to March 16.*

This is the first time that the ZOZO Group has exhibited at SXSW.
This time, for our inaugural exhibition, we will combine technology and fashion under the concept of "UNVEIL THE FUTURE OF FASHION TECHNOLOGY," a new user experience that will give a sense of the future.
Details of exhibitions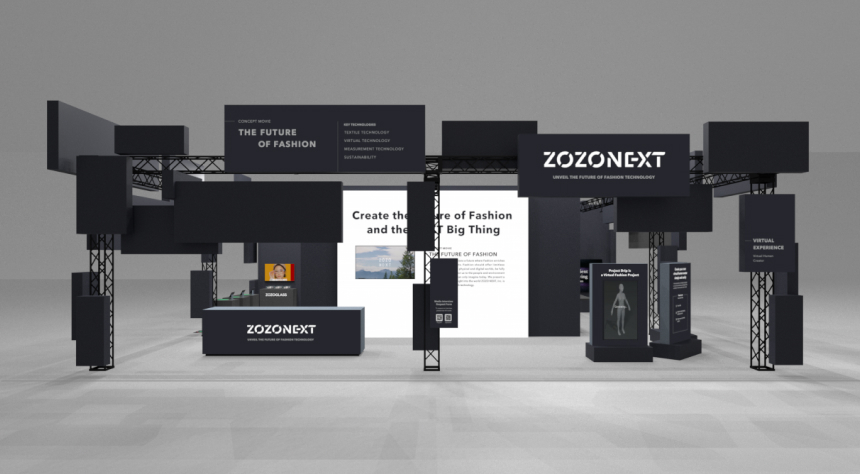 At this exhibition, we plan to carry out exhibitions in four categories. Smart textiles that combine the traditional techniques of NishijinTextile with cutting-edge technologies. These will include materials and devices, smart textiles that combine designability and functionality, and prototype projects for virtual human generation experiences that will be released in Japan and overseas for the first time. Finally, we plan to display concept movies that anticipate fashion "Year of 204X", and measurement technologies, including the ZOZOSUIT 2 a 3D body measurement suit.


SXSW 2022 Special Page
1. Smart Textile : "Ambient Weaving"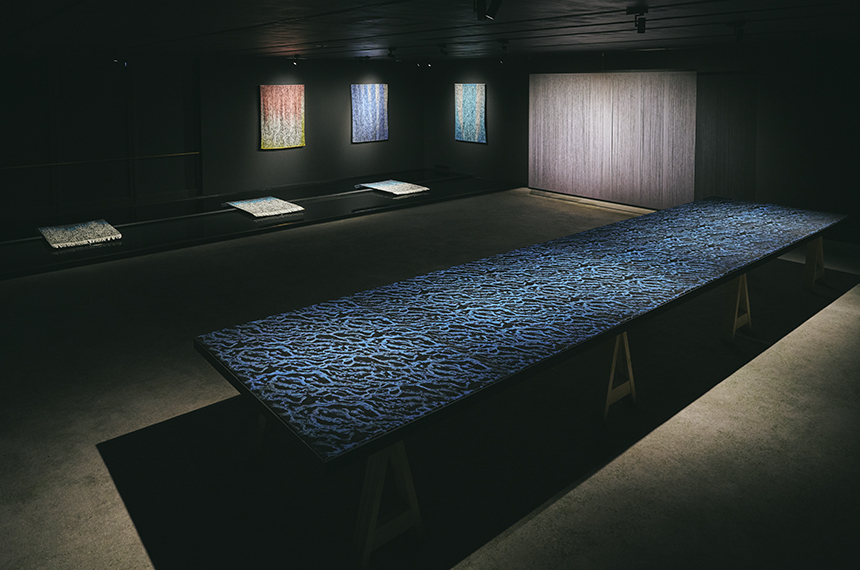 This is a smart textile product that integrates the traditional craftsmanship techniques of Nishijin weaving Textile Hosoo Co.,Ltd. and its history of over 300 years with cutting-edge technologies developed by The University of Tokyo and ZOZO NEXT, thereby achieving both the beauty and functionality of traditional Japanese culture and modern technology.
We plan to exhibit three prototype titles, including Nishijin textiles that glows in the dark, with color changes depending on the surrounding temperature, and which uses special yarns and dye solution moves through yarns.
All three of these works will be on display for the first time outside Japan, and one of them will be released for the first time in a special edition updated from what was presented in Japan.


2. Virtual Experience : "Project Drip"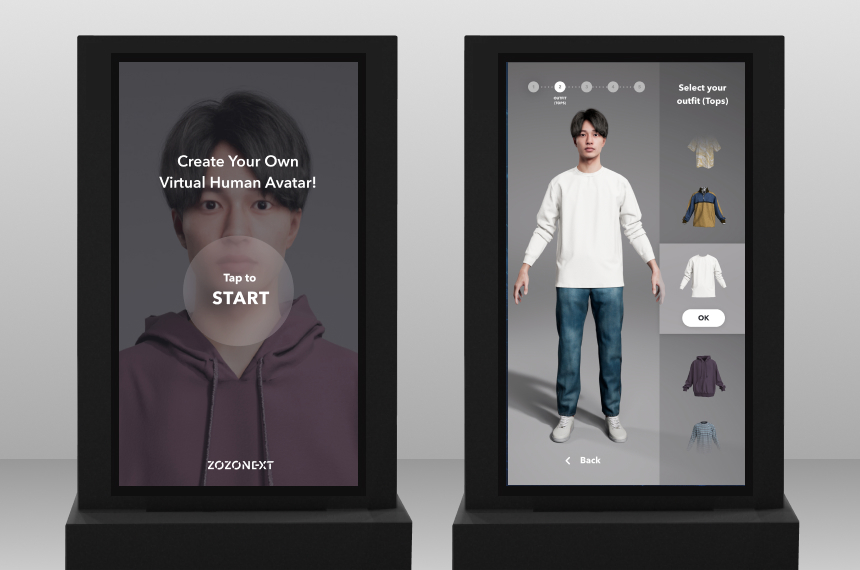 *Above image is a mockup.
This is an interactive digital content installation using digital signage that enables users to generate a virtual human in accordance with their own needs. You can immediately generate a virtual human and enjoy a virtual fitting experience by simply inputting gender, height, weight and a picture of your face. A photo of the user's face taken on the spot is used to create a likeness and hairstyle powered by Pinscreen, Inc's cutting-edge avatar creation technology. In addition, if you select your preference from among some of the digitized clothes, you can experience virtual fitting, allowing the user to see their avatar wearing the clothes as if they were looking in a mirror in a physical store.


3. Concept Movie : "THE FUTURE OF FASHION"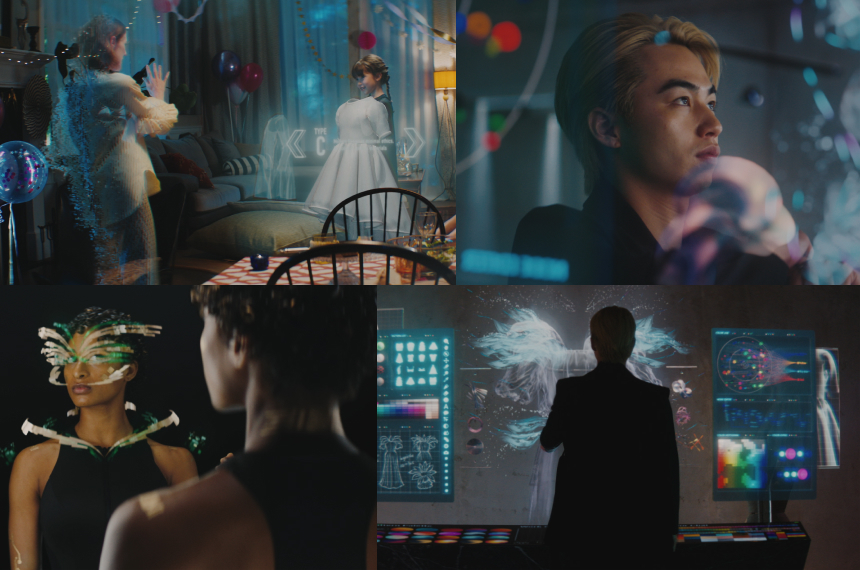 This is a concept movie that envisages the future of fashion that will arrive in the "Year of 204X". The content featured in this film envisions a future world in which"cutting-edge technologies," such as XR Technology and Smart Fabrics, are constantly blended together, and it is expected that ZOZO NEXT will take on these initiatives in the future.

4. Measurement Tech : "A New Standard For Retail"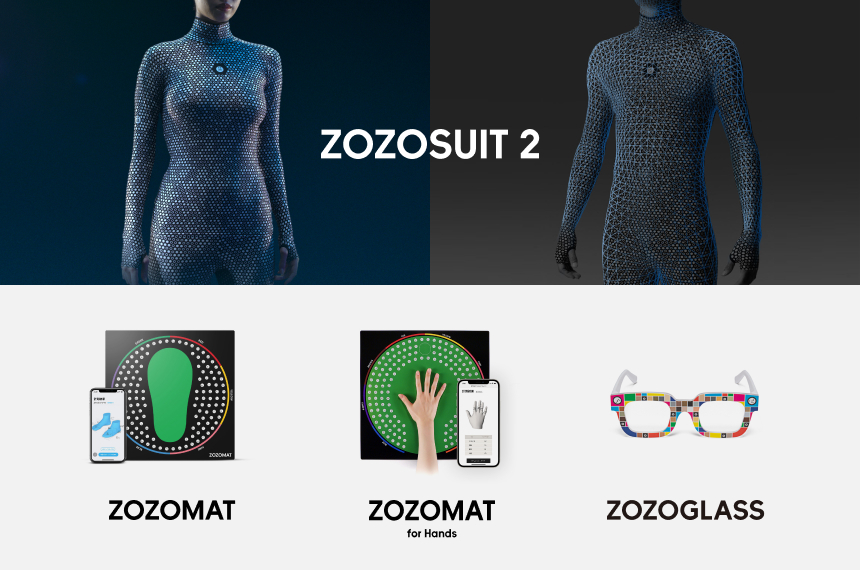 ZOZOSUIT 2 and other measurement technologies developed by the ZOZO Group will be exhibited. In addition to "ZOZOMAT", a mat for 3D measurement of feet (over 2 million users, as of the end of January 2022) and "ZOZOGLASS", a skin tone capturing device (over 1.1 million users, as of the end of January 2022), which have been well received by ZOZOTOWN users, "ZOZOMAT for Hands", which was distributed by Bulgari Japan for a limited time in November last year, will be exhibited.


Date of exhibition
Sunday, March 13 to Wednesday, March 16, 2022
Participating locations
Austin Convention Center
Location: 500 E Cesar Chavez St, Austin, TX 78701


Official SXSW 2022 website
* Please note that we may cancel the exhibition if COVID-19 continues to spread.


To Our Stakeholders
Please contact us here regarding this matter.